"Here's How" Series
"Here's How" Series
Titles in Series
Titles in Series
by Debra Dwight

This best-selling resource is back in a newly revised second edition. Unique in design and content, this text and accompanying DVD provide a logical and manageable approach to therapy and help students and practitioners enhance their clinical skills through guided practice of key concepts.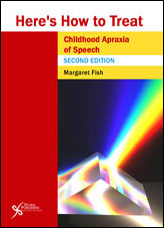 by Margaret Fish

This is the most comprehensive book available that addresses assessment, diagnosis, and treatment of childhood apraxia of speech (CAS). This text is the definitive reference for professionals and students seeking current best practices in treating children with CAS.
by Margo Kinzer Courter

This book is an essential resource for school-based SLPs and educators who work with children with speech and language disorders in the educational setting.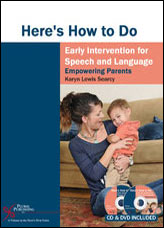 by Karyn Lewis Searcy

This is an essential guide to empowering parents in the early intervention for treatment of autism and related disorders.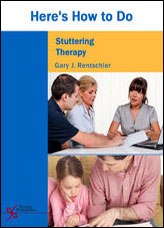 by Gary J. Rentschler

Offers a hands-on, eclectic approach to stuttering therapy centered on the needs of the client, rather than the structure of any specific treatment program.
by Catherine B. Zenko and Michelle Peters Hite

For speech-language pathologists working with children on the autism spectrum as well as graduate students preparing to work with this demographic, this book outlines a clear explanation of autism spectrum disorder according to the new DSM-5, showing how it affects communication, socialization, behavior, and learning.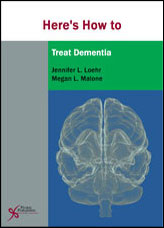 by Jennifer L. Loehr and Megan L. Malone

Far from a cookbook approach to dementia care, this manual offers valuable information on staging of dementia, goal setting (including documentation), and treatment trends.