Hearing Aids
Hearing Aids
Titles in Series
Titles in Series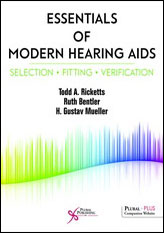 This comprehensive textbook for graduate-level amplification courses in audiology programs is truly an "A to Z" textbook written with university faculty and their graduate students in mind. Topics include audiological pre-fitting testing, needs assessment and treatment planning, hearing aid selection, verification, orientation and counseling, post-fitting follow-up, and real-world validation.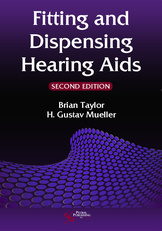 Authored by two of the industry's leading authorities on adult amplification and audiology practice management, this book is required reading for those studying to obtain their hearing aid dispensing license or audiology or speech pathology students looking for the latest in dispensing and fitting hearing aids in a succinct, entertaining format.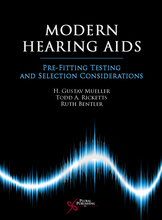 This volume focuses on when the patients walk in the door and ends when they complete their post-fitting self-assessment surveys. The world renowned authors discuss the initial patient history and counseling, and a wide range of measures that can be used to determine patient needs. They have included numerous pre-fitting tests that can be conducted along with step-by-step protocols for their administration and scoring.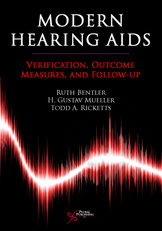 This second of two volumes, focuses on the selection and fitting of hearing aids and the outcome procedures and measures that follow. It provides guidance for selecting prescriptive fitting approaches and detailed protocols for the use of behavioral measures and real-ear speech mapping to both verify the fitting and assess special hearing aid features. Extensive discussion is included regarding the techniques, procedures, and test protocols for probe-microphone measures.