Genetic Syndromes and Communication Disorders
Genetic Syndromes and Communication Disorders
Titles in Series
Titles in Series
by Donna Cutler-Landsman

This book effectively blends the thoughtful research that has transpired within the past 15 years with practical and current educational strategies to better meet the needs of children with VCFS and other developmental disabilities.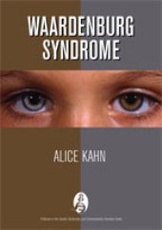 by Alice Kahn, Ph.D.

This is thought to be the first book dedicated to Waardenburg Syndrome, first discovered by Dutch ophthalmologist Petrus Johannes Waardenburg in 1951. The hereditary syndrome manifests as skin discolorization, a wide bridge of the nose and, frequently, through dual pigmentation of the eyes, combined with deafness, the incidences of which led Waardenburg to his discovery.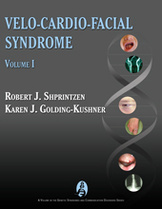 by Karen J. Golding-Kushner and Robert Shprintzen

With an estimated human population prevalence of 1:2000, Velo-Cardio-Facial Syndrome (VCFS) is the second-most common multiple anomaly syndrome in humans and almost all children with the syndrome have speech and language impairments that are generally recognized to be complex and difficult to treat. However, the authors of this new book contend that treatment techniques are not at all complex and perceived problem arise from a basic lack of understanding, and lack of education in graduate courses. To demonstrate and to provide clinicians with expert guidance, they have produced here a comprehensive combination of text and video demonstrating the clinical features of Velo-Cardio-Facial Syndrome (VCFS); the communication phenotype in VCFS; the natural history of speech and language in VCFS; diagnostic procedures necessary for assessing speech and language disorders in VCFS; the treatment of speech and language impairment in VCFS; and outcomes, demonstrated by video on an accompanying CD-ROM.