Hegde's Pocket Guides
Hegde's Pocket Guides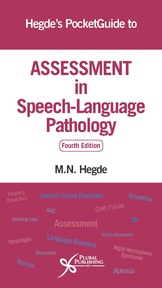 by MN Hegde

Blending the format of a dictionary with the content of a clinical reference, this guide provides clinicians with an encyclopedic knowledge of the entire range of assessment concepts and approaches, common methods and procedures, standardized tests as well as client specific alternatives, and specific techniques to assess ethnoculturally diverse clients. It provides busy clinicians with a quick, yet detailed reference to practical assessment procedures and many task-specific outlines that may readily be used in assessing clients of any age.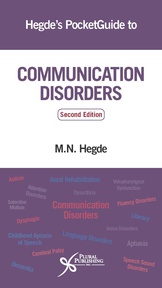 by MN Hegde

Utilizing the same format as the other two classic guides, this PocketGuide provides a single, invaluable resource on the encyclopedic knowledge of the entire range of communication disorders, epidemiology and ethnocultural factors, symptomatology, onset and development, etiological factors, and major theoretical concepts of their profession. The SLP that has this handy guide in his or her pocket will have a detailed reference on disorders, easily reviewed before the clinical sessions or examinations. Information on disorders and related concepts in the guide may be rapidly accessed because of their alphabetical entry.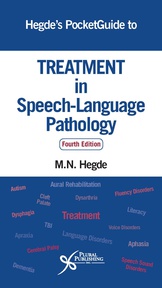 by MN Hegde

With alphabetic entries and tabbed sections for easy reference, this pocket-sized guide provides clinicians with encyclopedic knowledge of the entire range of treatment concepts and approaches, general treatment guidelines and specific procedures, treatment evaluation and selection criteria, detailed and multiple treatment procedures for all disorders of communication, and guidelines on treating ethnoculturally diverse individuals.