Author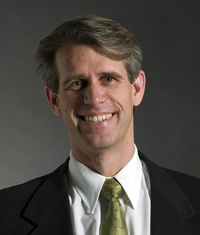 P Daniel Knott, MD
P. Daniel Knott, MD, is a facial aesthetic surgeon and Associate Staff at the Cleveland Clinic Head and Neck Institute at Cleveland Clinic.
Dr. Knott came to the Cleveland Clinic from the University of California, San Diego School of Medicine. In Cleveland, Dr. Knott completed a 6-year training program in head and neck surgery, before being accepted to the prestigious UCLA facial plastic and reconstructive fellowship. In Los Angeles, Dr. Knott trained extensively in facial aesthetic surgery, as well as cutaneous and maxillofacial microvascular reconstruction. He is therefore double boarded by the American Board of Otolaryngology/Head and Neck Surgery and the American Board of Facial Plastic and Reconstructive Surgery.
Dr. Knott has a longstanding interest in both clinical and basic science research and has completed more than 18 peer reviewed papers, two book chapters and several invited papers. He collaborates actively in basic science research and was recently granted a patent on a novel soft tissue injectable.
His awards include the Ben Shuster Memorial award and the Ira Tresely award, granted by the American Academy of Facial Plastic and Reconstructive Surgery. Dr. Knott was also the first runner up for the Anderson award, given to the highest scorer on the annual facial plastic surgery oral and written boards. He is the newly recruited director of facial plastic and reconstructive surgery at the University of California, San Francisco Medical Center.
Books By Author