Author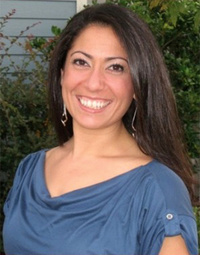 Michelle S. Troche, PhD, CCC-SLP
Dr. Michelle S. Troche is clinical faculty in the Department of Communicative Disorders, College of Public Health and Health Professions at the University of Florida.
The goal of her line of research is to develop treatment paradigms to improve swallowing and speech-related outcomes in persons with neurodegenerative disease. Her current research interests include the effects of cognitive factors on motor speech and swallow function. Having completed much of her training as a student within the MDC, she has participated as sub-investigator and/or research coordinator for several MDC-related studies including a large randomized clinical trial investigating the effects of EMST on swallow function in PD.
A large portion of her speech-language pathology clinical practice includes the evaluation and treatment of speech-language- voice and swallowing disorders in persons with movement disorders. She has provided clinical services within the MDC and participates in monthly education to newly diagnosed patients with Parkinson's disease and dystonia.
Dr. Troche is also a member of the oral motor initiative at the Brain Rehabilitation Research Center (BRRC), Malcom Randall VAMC.
Books By Author