Author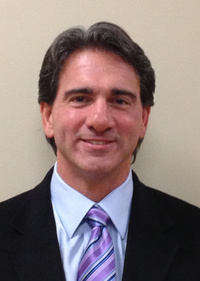 John M. DelGaudio, MD
Dr. Del Gaudio was born and raised in Philadelphia, PA. He attended LaSalle University, and received his medical school education at Jefferson Medical College, graduating Maxima Cum Laude. Dr. Del Gaudio completed his residency in Otolaryngology- Head and Neck Surgery at The University of Michigan Hospitals in Ann Arbor, MI in 1995. He then joined the Department of Otolaryngology at Emory University in Atlanta, where he presently holds the positions of Professor and Vice Chair of the Department of Otolaryngology, Residency Program Director, and Chief of Rhinology and Sinus Surgery. Dr. Del Gaudio is nationally recognized for his academic achievements, and has been awarded the Golden Head Mirror Award by the American Rhinologic Society and the Gerald S. Gussack Award from the Georgia Society of Otoloryngology. He serves on the Board of Directors of the American Rhinologic Society, and is a Past President of the Georgia Society of Otolaryngology and the Metro Atlanta Otolaryngology Society. He is a fellow of the American College of Surgeons, the American Academy of Otolaryngology- Head and Neck Surgery, the Triological Society, and the American Rhinologic Society.
Dr. Del Gaudio is a recognized expert in many of his clinical interests, including the relationship between Reflux and sinonasal disease, Office-based Rhinologic Surgery, "Sinus" headache, and Inferior Meatus Surgery for epiphora.
Dr. Del Gaudio's proudest accomplishments are his wonderful children, Rachel Leah and Michael Aaron, who will both graduate from Emory University in 2013.
Books By Author