Author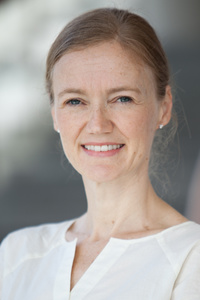 Gabriele S. de Vos, MD, MSc
Gabriele S. de Vos, MD, MSc, is assistant professor of medicine and chief of the Division of Allergy and Immunology at Jacobi Medical Center in the Bronx, New York. Her research focuses on mechanisms and efficacy of allergy immunotherapy, diagnostic methods of hypersensitvity, and the role of allergy in pediatric asthma.
Dr. de Vos completed medical school at the Technical University of Munich, Germany, and an internal medicine residency and allergy and immunology fellowship training at Jacobi and Montefiore Medical Center. She received her master of science degree at the Institute for Clinical and Translational Research at the Albert Einstein College of Medicine.
She has received the Leo M. Davidoff Society of the Albert Einstein College Medicine Award for outstanding achievement in the teaching of medical students. She has published 14 research articles and reviews, and has coauthored 3 medical textbooks.
Books By Author