Author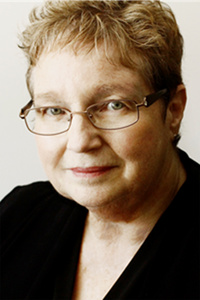 Elizabeth B. Cole, EdD, CCC-A, LSLS Cert. AVT
Elizabeth B. Cole, EdD, is the director of Soundbridge, a program of the Capitol Region Education Council in Connecticut. Soundbridge is a statewide public school program that provides a wide variety of services to more than 700 children (birth through secondary school) whose parents want their children with hearing loss to use spoken language to communicate and learn.
Dr. Cole first began working with preschoolers with hearing loss in 1973, when the majority of children with hearing loss used body hearing aids with Y-cords and button receivers and were learning through listening and watching. After receiving her master's degree in audiology and doctorate in special education (hearing impairment) in 1980 with Drs. Laura and Richard Kretschmer at the University of Cincinnati, Dr. Cole worked with Dr. Daniel Ling at McGill University for 16 years, during which time powerful hearing aids became miniaturized and behind the ear, and cochlear implants for children became increasingly widespread. She taught courses in acoustic phonetics, language and development, as well as aural habilitation to prospective teachers, speech-language pathologists, and audiologists in the School of Communication Sciences. Dr. Cole has lectured widely on those topics, in addition to serving as an adjunct professor at the University of Hartford and at the University of North Carolina (first years program) before coming to Soundbridge in 1996.
Dr. Cole has credentials and experience as an audiologist, auditory-verbal therapist, teacher of the hearing-impaired, French teacher, reading teacher, educational administrator, and professor. She has published numerous articles, chapters, monographs, and books all related to establishing the conditions (technological, human, and environmental) that will help children with hearing loss learn to listen and talk as a means toward academic and vocational achievement and independence.
Books By Author