Author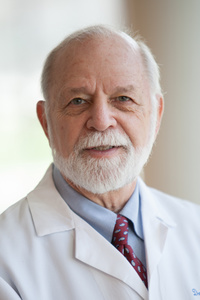 David L. Rosenstreich, MD
David L. Rosenstreich, MD, is professor (medicine, otolaryngology, and microbiology and immunology), chief of the Division of Allergy and Immunology, and codirector of the Severe Asthma Center for Montefiore Medical Center and the Albert Einstein College of Medicine. His research currently focuses on the effects of indoor and outdoor environmental factors on asthma and the pathophysiology and treatment of urticaria.
Dr. Rosenstreich completed medical school at New York University School of Medicine and an internal medicine residency at the Bronx Municipal Hospital Center. While at the National Institutes of Health in Bethesda, Maryland, he was a commissioned officer at the National Institute of Allergy and Infectious Diseases and a senior investigator at the National Institute of Dental and Craniofacial Research. He has also been a visiting professor at The Rockefeller University Laboratory of Cellular Physiology and Immunology.
He has been the recipient of a Public Health Service Commendation Award, the Bronx County Medical Society Excellence in Medicine Award, and is the Danziger Distinguished Scholar in Microbiology and Immunology of the Albert Einstein College of Medicine. Dr. Rosenstreich has published 196 articles, invited papers, and reviews, and has edited four books and monographs.
Books By Author