Author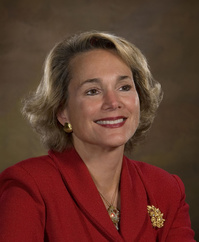 Dahlia M. Sataloff, MD, FACS
Dr. Sataloff is Chairman of the Department of Surgery at Graduate Hospital, and has been a member of the Department of Surgery since 1985. From 1999 to 2004, her practice was based primarily at Pennsylvania Hospital, where she served as co-director of the Breast Panel of the Joan Karnell Comprehensive Cancer Center at Pennsylvania Hospital and also served as Vice Chairman of the Department of Surgery. Dr. Sataloff's practice is devoted exclusively to breast surgery for benign and cancerous conditions. She has been one of the leading clinicians in this field in the Philadelphia metropolitan area for many years.
Dr. Sataloff received her medical degree from the University of Michigan, Ann Arbor. She completed an internship in general surgery at St. Joseph Mercy Hospital in affiliation with the University of Michigan and a residency in general surgery at Pennsylvania Hospital.
She has lectured extensively on breast cancer detection, treatment and management, has published papers on a variety of surgical subjects and has co-authored a textbook. Dr. Sataloff is peer scientific reviewer for Archives of Surgery and a member of the Eastern Cooperative Oncology Group. She is a Fellow of the American College of Surgeons and a member of numerous other professional associations including the American Society of Breast Disease, the American Society of Breast Surgeons, the Society of Surgical Oncology, the American Society of Clinical Oncology, the Pennsylvania Oncology Society, and the Association of Women Surgeons.
Dr. Sataloff is a recipient of many awards including six Physician Recognition Awards from the American Medical Association, a Certificate of Recognition and Appreciation from the American Cancer Society, and a Certificate of Merit from the International Who's Who of Professional and Business Women. In addition, she has frequently been named one of Philadelphia Magazine's "Top Docs" for the treatment of breast disease. Dr. Sataloff is an accomplished classical pianist, having performed in Philadelphia and elsewhere as a soloist, as well as with her husband, Robert Sataloff, MD
Books By Author