Author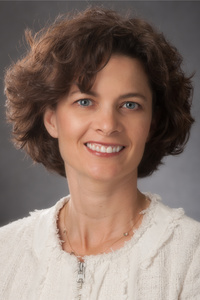 Alexis H. Jackman, MD, FACS
Alexis H. Jackman, MD, FACS, is an otolaryngologist/head and neck surgeon with a subspecialty in rhinology/endoscopic sinus and skull base surgery. She earned her medical degree with distinction from George Washington University, and completed her internship in general surgery and residency in otolaryngology-head and neck surgery at the New York University School of Medicine.
Dr. Jackman completed her fellowship in rhinology and endoscopic sinus and skull base surgery at the University of Pennsylvania School of Medicine. She is a recipient of the Ruth L. Kirschstein National Research Service Award from the National Institutes of Health. Dr. Jackman has been awarded multiple honors, and has authored numerous research and clinical publications in the field of otolaryngology and endoscopic sinus and skull base surgery.
Dr. Jackman recently joined ENT and Allergy Associates as a member of their Advanced Sinus/Skull Base Center following eight years as a clinical instructor and assistant professor at the hospitals of the University of Pennsylvania and Montefiore Medical Center/Albert Einstein College of Medicine.
Books By Author